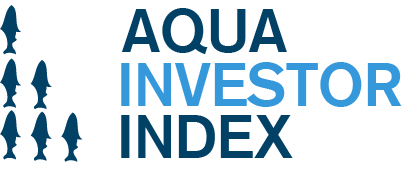 Austria

57.0

Belgium

60.5

Bulgaria

52.5

Croatia

58.3

Cyprus

64.6

Czechia

51.2

Denmark

76.5

Estonia

61.7

Finland

77.2

France

74.6

Germany

68.4

Greece

57.9

Hungary

47.5

Ireland

69.2

Italy

59.2

Latvia

57.1

Lithuania

60.3

Luxembourg

56.0

Malta

69.4

Netherlands

70.4

Norway

78.5

Poland

55.4

Portugal

61.1

Romania

47.9

Slovakia

46.2

Slovenia

60.5

Spain

68.0

Sweden

83.0

United Kingdom

78.8
Attractiveness
High

>90

Good

70-90

Moderate

30-70

Poor

10-30

Bad

0-10
Market

Price

Monthly import/export prices per species and production per country.

Consumption

Consumption of seafood per capita.

Economy

Gross domestic product per capita, current prices and account balance.

Infrastructure

Railway lines, air transport registered carrier departures, container port traffic.

Production

Hatchery

Production of hatcheries and nurseries at egg and juvenile stage.

Coastline

Absolute coastline measurements against relative coastline measurement.

Digital

Mobile phone subscription and amount of Internet users per country.

Insurance

Aquaculture insurance awareness per country.

Regulatory

Institutional

Government effectiveness, political stability and absence of violence/terrorism, regulatory quality, voice and accountability.

Business friendly

Time required to start a business, cost of business start-up procedures, burden of customs procedure.

Licensing

Aquaculture license process duration.

Fiscal

Tax revenue (% of GDP), labour tax and contributions.

Environment

Depth

Area and proportion of national EEZ that falls into different depth classes.

Water temperature

Months within minimum and maximum temperature ranges for each species in an EEZ.

Current speed

Area and proportion of EEZ that falls into different current speed classes.

Dissolved oxygen

Area and proportion of EEZ in different dissolved oxygen classes.

Legal

Rule of Law.

Sector

Sectoral value of aquaculture against total seafood value.

Education

Grants and other revenue, Gross enrolment ratio, tertiary.

Corruption

Control of Corruption: Percentile Rank.